Goals
The current site looks outdated and does not translate visually their tagline: "Vacations for the Soul". The texture background, the Vitruvian men background, the confusing navigation and the small typeface easily dated the site. Such an original company needed more than tired cliches. Even if the business was not suffering, they believed a fresh website would help drum up more business.
Solution
My solution was to move a lot of the original home page content to a different area, to focus on their packages and services. The testimonials were given more emphasis and the lighter color scheme made the site look modern and elegant, more upscale. The navigation was also organized in a more logical way, and the whole site content was given prominence by generous negative space. The forms, one of the most frustrating part of the old site were given a new look to look less intimidating.
1
UX Analysis
The first step was to do a brutal audit of the old site. Any positive and negative aspects were noted, and competition was researched and analyzed. Based on the research, I provided a series of recommendations on how to update their web presence. A new architecture, and more logical organization was developed.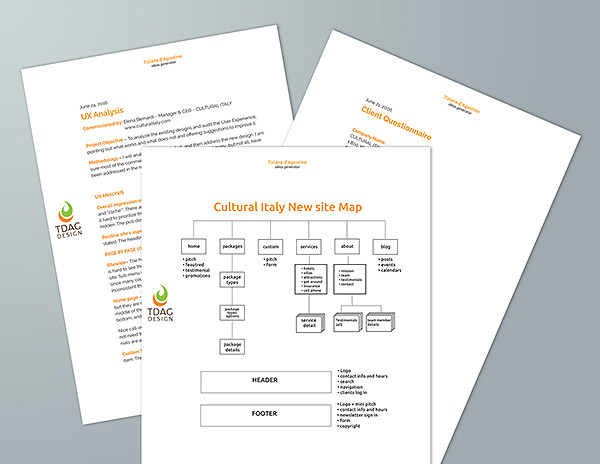 2
Style Tiles
Once the new flow of the site was approved, we moved on color palettes and mood board, to choose a particular styles, typefaces and palettes. The color were chosen to break the mold from "traditional" colors and typefaces associated to Italian travel agency, and to convey sophistication, elegant and luxury.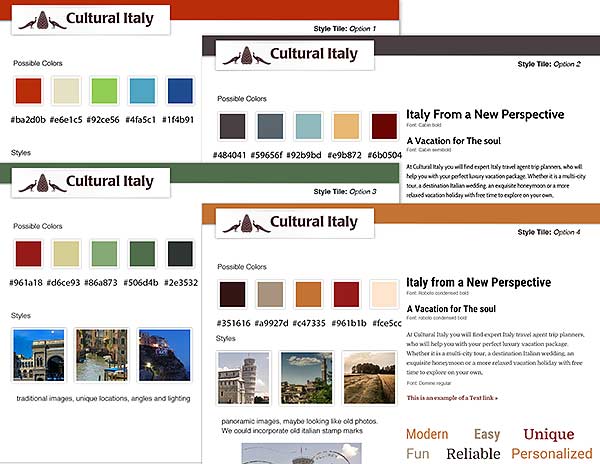 3
Wireframes
I created clickable wireframes, or the basic framework for the site, to visually demonstrate the new flow and finalize design choices. The main goal was to simplify and eliminate clutter, and to have a clear visual hierarchy. Content was reorganizaed and moved when appropriate. Interact with the wireframe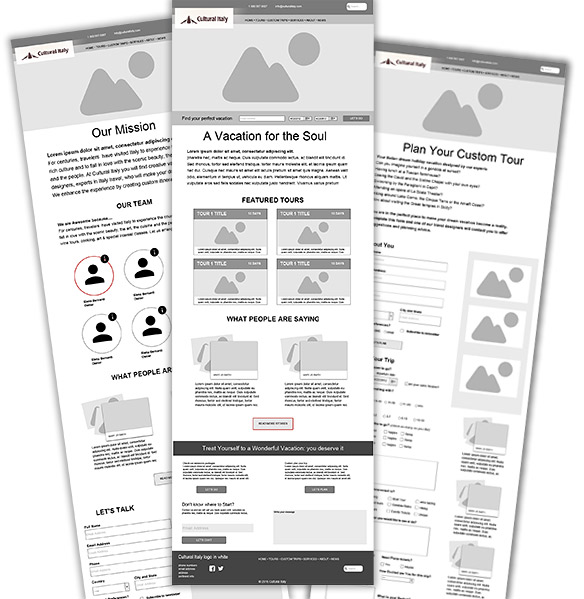 4
Design
It was time to finally translate our content to design. The main pages and interactions were designed fully to help the developer to build our vision. After a few minor corrections, the design was finished and passed to the developer for final build up.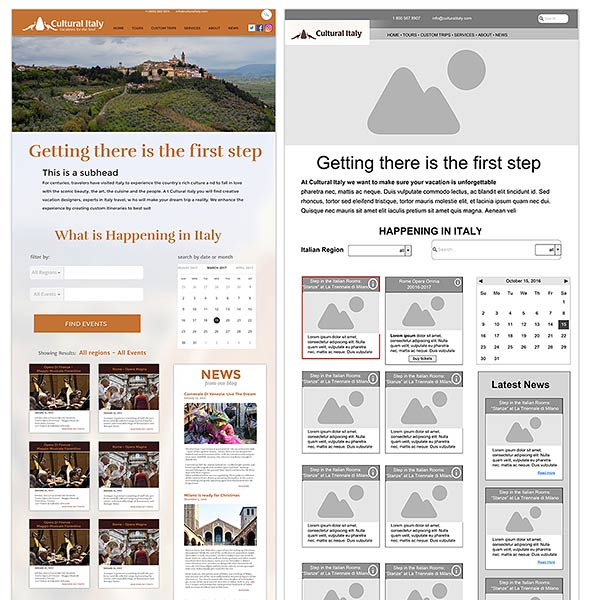 Result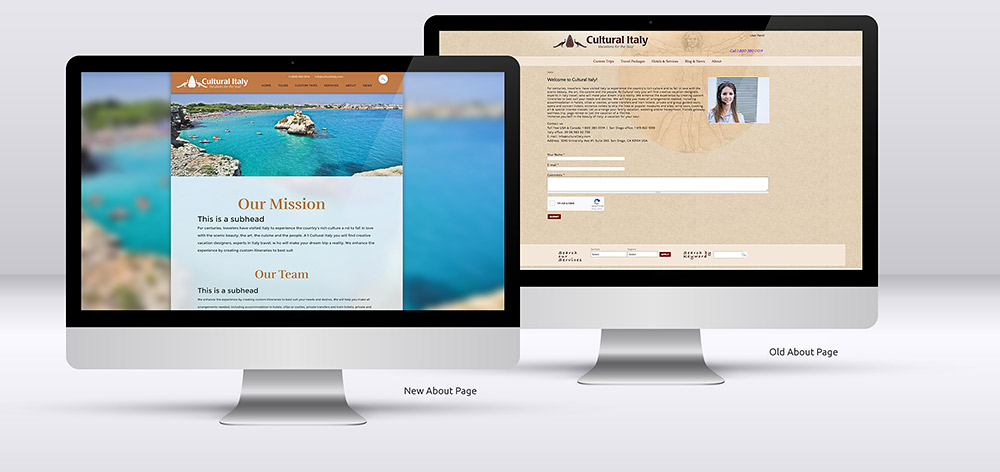 Contact me
Chiama
Do you want to know more? Are you intrigued? Contact me: I love to meet new people. If you need a new site, or a consultation, maybe some private lessons, or an incredible hand-made cappuccino, I am here to help.
Let's get a coffee
If you are in the San Diego area, stop by and say CIAO! We can talk about your new project with nice cup of java, or in front of an ice cream, whatever you prefer.